We Are Alpha Dog ADA Signs
We work with Architects and General Contractor clientele in Healthcare, Education, Retail and Commercial Construction NATIONWIDE to ship 100% ADA Compliant signs FAST and easy. We guarantee that our signs will pass your inspection and are here to walk you through the process.
Alpha Dog ADA Signs, as you see it today, was born out of a combination of life events/interests. We didn't know it at the time, but the experience of operating a full-service sign shop for years and having a personal passion to be a volunteer raiser for Guide Dogs for the Blind led to the creation of our niche business…and we couldn't be happier. We now serve customers all over the US, and are proud to have built some great long-term relationships with folks in the construction, healthcare, restaurant and education industries (to name a few).
ALPHA DOG > n. A respected, dominant dog.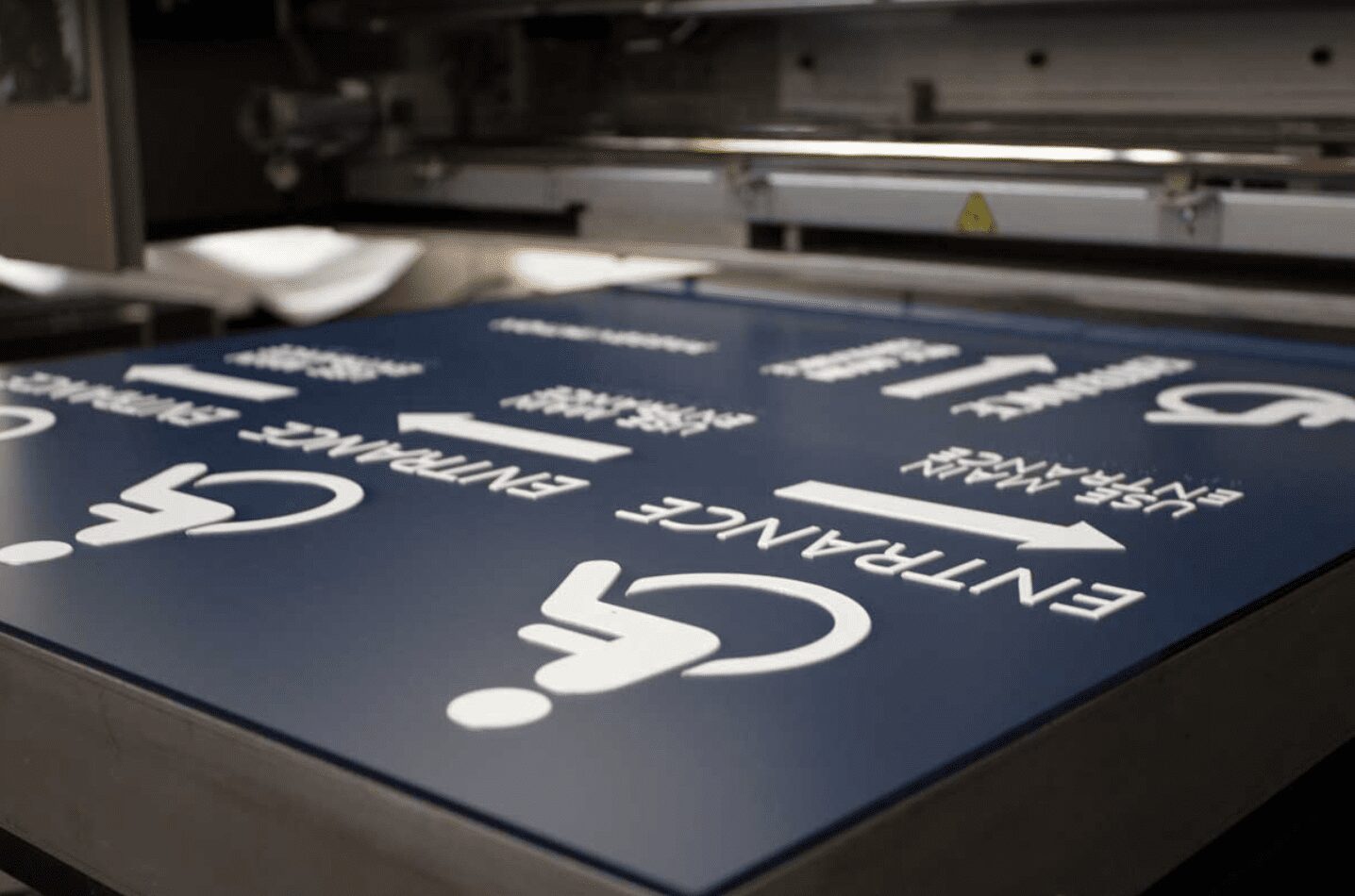 But Why the Name "ALPHA DOG ADA SIGNS"?
It's really pretty simple – we love dogs and we want to be the best ADA sign resource out there! Plus, 'Alpha' shows up sooner in alphabetical lists…
But besides loving our pet dogs, we also wanted to give something back. And we do this as volunteer puppy raisers for Guide Dogs for the Blind and Dogs 4 Diabetics. Both of these wonderful organizations provide their service dogs, free of charge, to clients with sight issues and/or diabetes. So, not only do these dogs assist with everyday activities – they save lives. Something that's not lost on us and a big reason we've been puppy raisers for over ten years.
We also support the Morris Animal Foundation Golden Retriever Lifetime Study.
So at the end of the day, we hope you like our products and hope you enjoy the dog pictures. And if you have any questions or comments – about ADA signs or any of these organizations, please don't hesitate to contact us.