Alpha Dog ADA Signs - Sign Material Options
Alpha Dog uses industry-standard materials for all of its ADA Braille signage. Whether it's acrylic, wood, plastic, metal or slate (to name a few).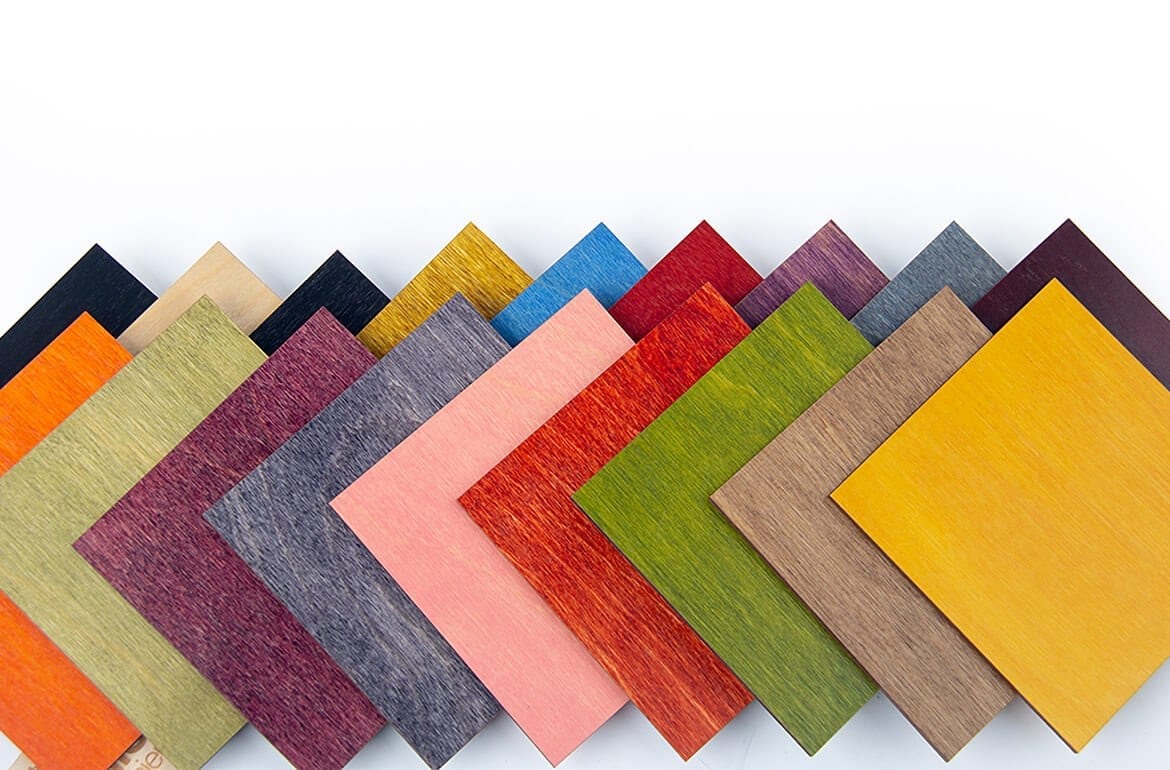 ColorShop Woods
Available exclusively from Rowmark, ColorShop Woods feature all-natural birch stained in vibrant colors that are suitable for laser or rotary engraving or UV-LED printing. Available in 19 unique colors in either 12″ x 12″ or 12″ x 24″ sizes, ColorShop Woods provide a contemporary yet vintage look to any project.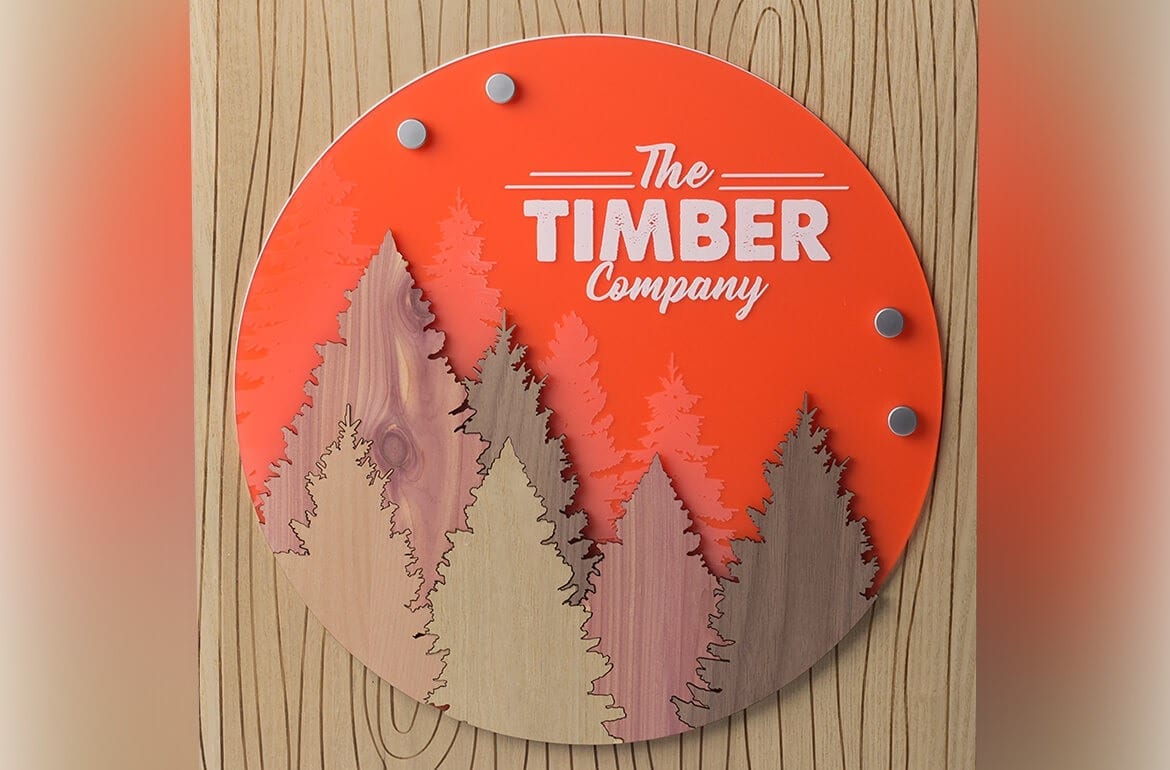 Hardwood Collection
The Hardwood Collection… the laserable wood material that meets just about any fabrication or application need! Rowmark's Hardwood Collection is constructed of five single-ply, high quality hardwood layers (or veneers) that are laminated together with their wood grains stacked at right angles to each other for added strength, stiffness and dimensional stability.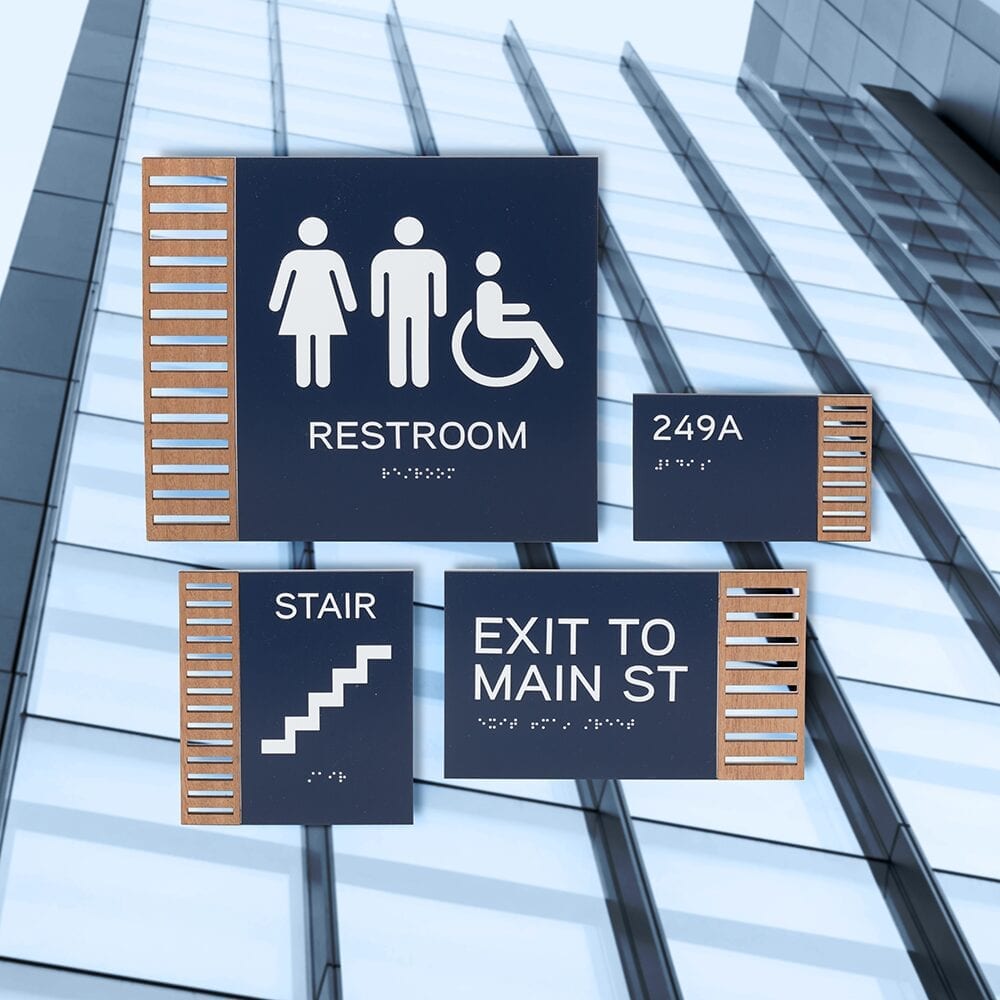 ADA Alternative
Rowmark's Value ADA Alternative represents real value with uncompromising quality. Engravers will appreciate the consistent cutting performance, ease of use, and affordability of this quality product. ADA Alternative is a matte product line specially designed by Rowmark to comply with the Americans with Disabilities Act (ADA) Federal regulations. Braille-engravable, routable sheets come in a wide variety of color combinations.
Metalgraph Plus
Metalgraph Plus has an integrated hardcoat and sub-surface brush finish that provides superior protection for exterior applications and is moisture and fingerprint resistant.
LaserGlow
Rowmark's glow product! Rowmark's LaserGlow is specially engineered to exceed the photo-luminescent standards set by many municipalities and organizations. A laserable, non-radioactive flexible plastic substrate, it is the ideal choice for exit, emergency and way-finding signage.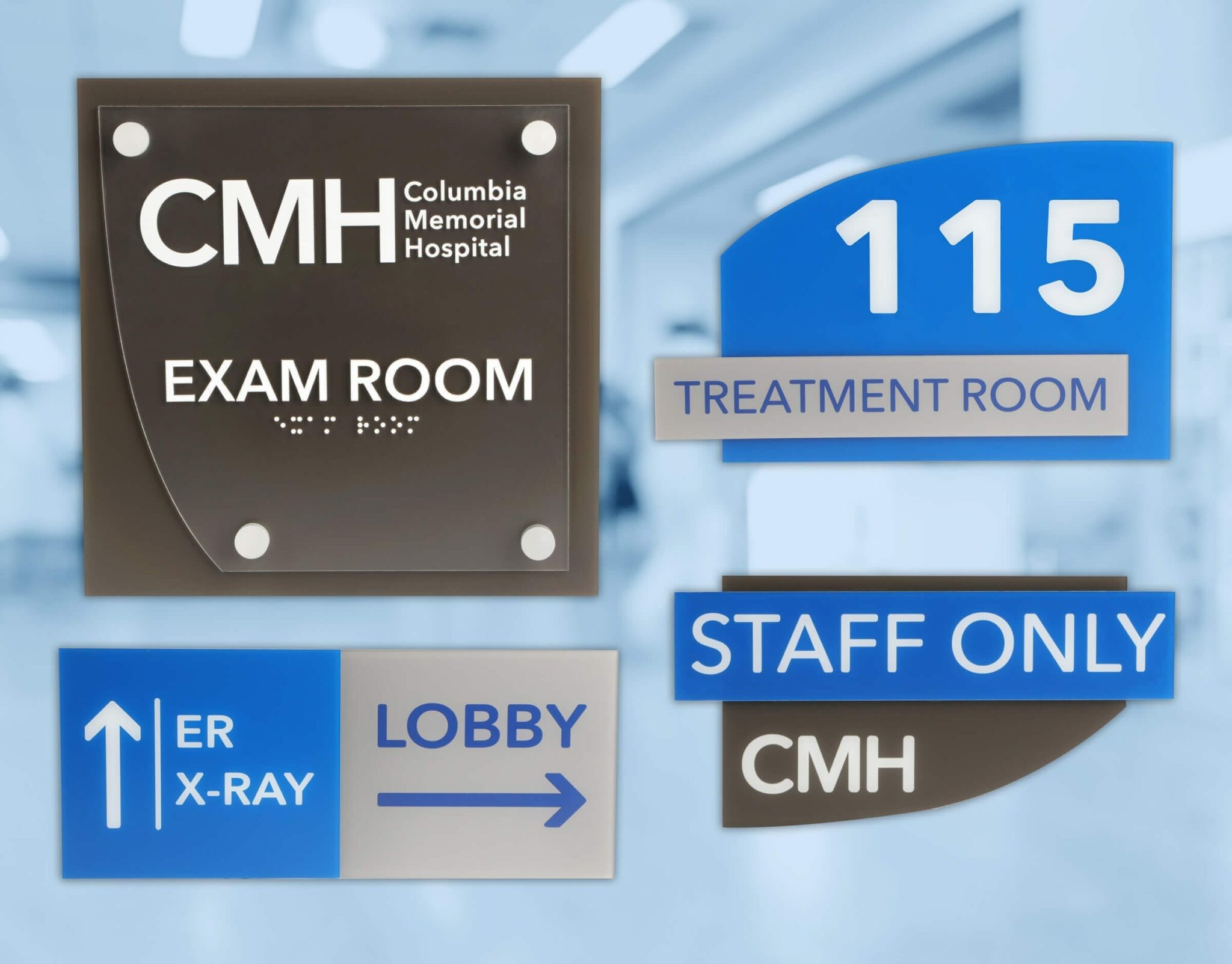 UltraMattes Reverse
A clear non-glare matte finish over a layer of rich color. Durable surface resists fingerprints. Ideal for ADA compliant signage. Achieve special effects with backpainting and backlighting. UV stable and outdoor weatherable.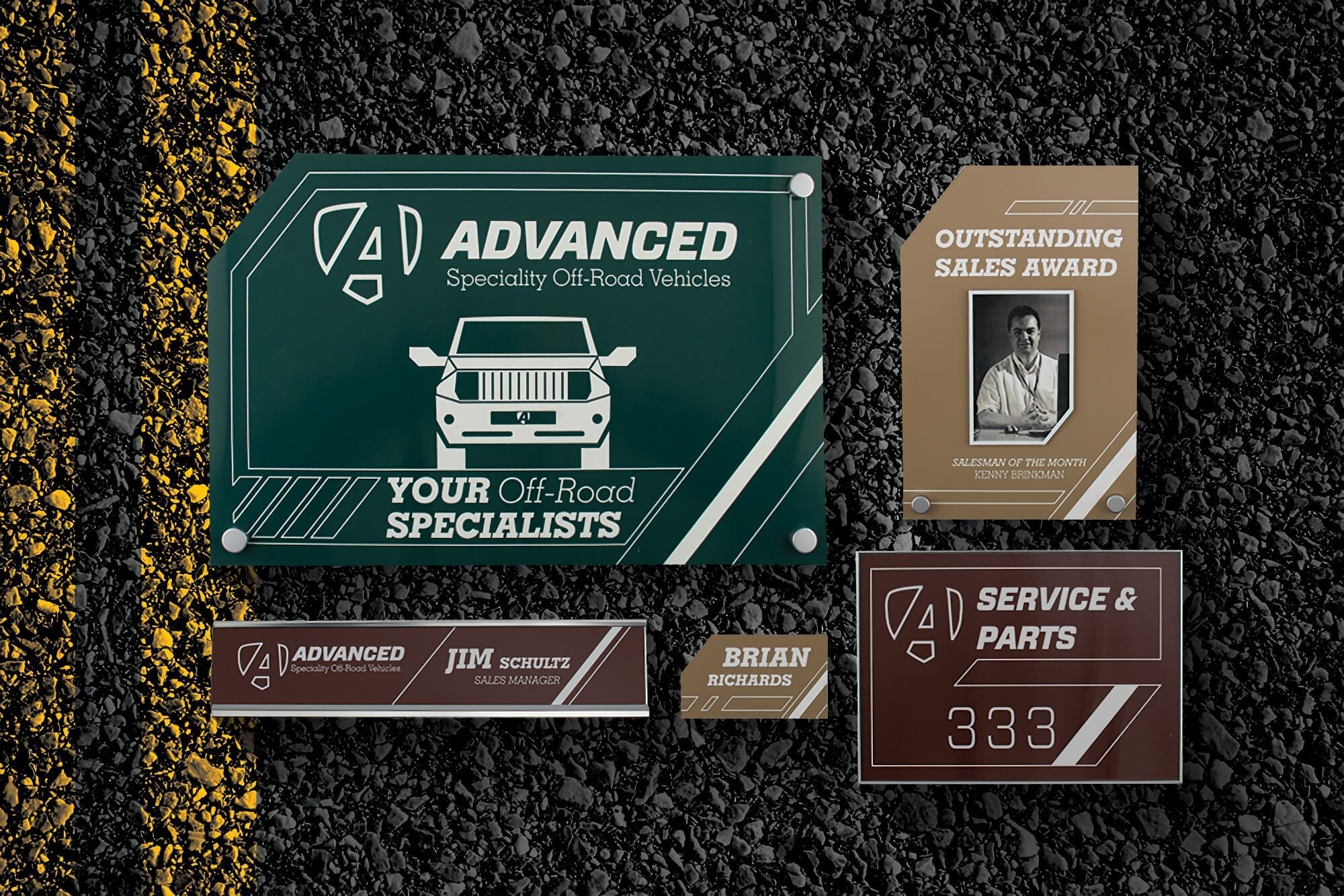 UltraGrave
UltraGrave is designed to be the industry's most user friendly, multi-functional laminate on the market today. With unparalleled versatility, UltraGrave is engineered with a durable UV stable polymer cap in refreshingly vibrant satin or matte finished colors, laminated over a tough acrylic core.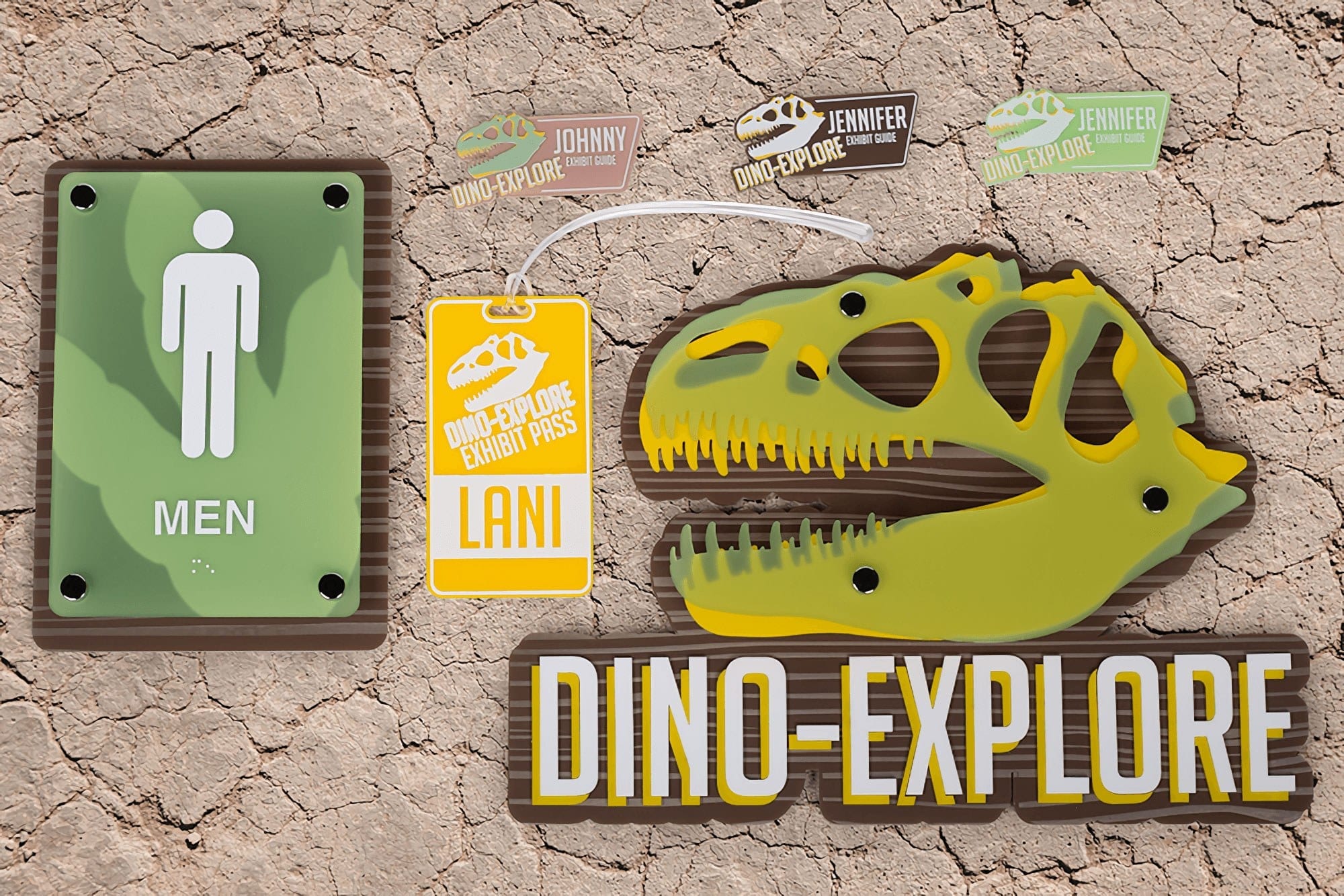 ColorHues
ColorHues (cell cast acrylic – PMMA) is a single-ply decorative sheet material with brilliant shades of color, offered in translucent and opaque hues, and is suited as a signage component or substrate. Providing the benefits of glass in a lightweight, scratch resistant material.
Choose from several options for mounting your signs.
We offer foam mounting tape, VHB tape (seriously sticky), screw holes, Velcro, standoffs or no mounting option at all.